Geodesic nearest neighbors
Consider nonparametric regression (e.g. Nadaraya-Watson) in a high-dimensional metric space. In the general case, this typically requires an unreasonable number of labeled points due to the curse of dimensionality. We make two simplifying assumptions:
Manifold assumption: The data points are supported on (or near) a low-dimensional manifold.

Semi-supervised data set: In addition to the labeled points, we are given a large sample of unlabeled points
If there are many unlabeled points, then we can use them to estimate geodesic distances along the (unknown) manifold. This is done by connecting pairs of close points by a weighted edge with weight equal to their euclidean distance. Geodesic distances in the resulting graph approximate geodesic distances in the manifold. We propose to use this idea to apply standard nonparametric methods, but using the manifold distances instead of the euclidean distances. Thereby avoiding the curse of dimensionality.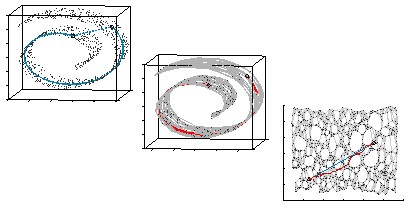 Figure shamelessly stolen from IsoMap homepage
One way to think about manifold/graph-based semi-supervised methods, is to consider their Euclidean analogues. Consider the following table:
K nearest-neighbors and Nadaraya-watson regression are fundamental nonparametric regression method, but their manifold analogues have barely been studied. This was the initial motivation for this project. Results:
Key results
Minimax optimality: given a sufficient number of unlabeled data points from an unknown manifold, the geodesic K nearest-neighbors regressor obtains the finite-sample minimax bound for a Lipschitz function on the manifold, as if it were completely specified.

Good performance: on manifold-structured signals.

Efficient computation: regression and classification methods based on geodesic nearest neighbors can be efficiently computed, both for the transductive and the inductive cases of semi-supervised learning.
Documents
This paper presents a new algorithm that efficiently finds the k nearest labeled vertices for all vertices in the graph. We combine this algorithm with the ideas above to a problem of semi-supervised indoor localization using WiFi fingerprints.
Amit Moscovich, Ariel Jaffe, Boaz Nadler Minimax-optimal semi-supervised regression on unknown manifolds, accepted for publication in AISTATS 2017.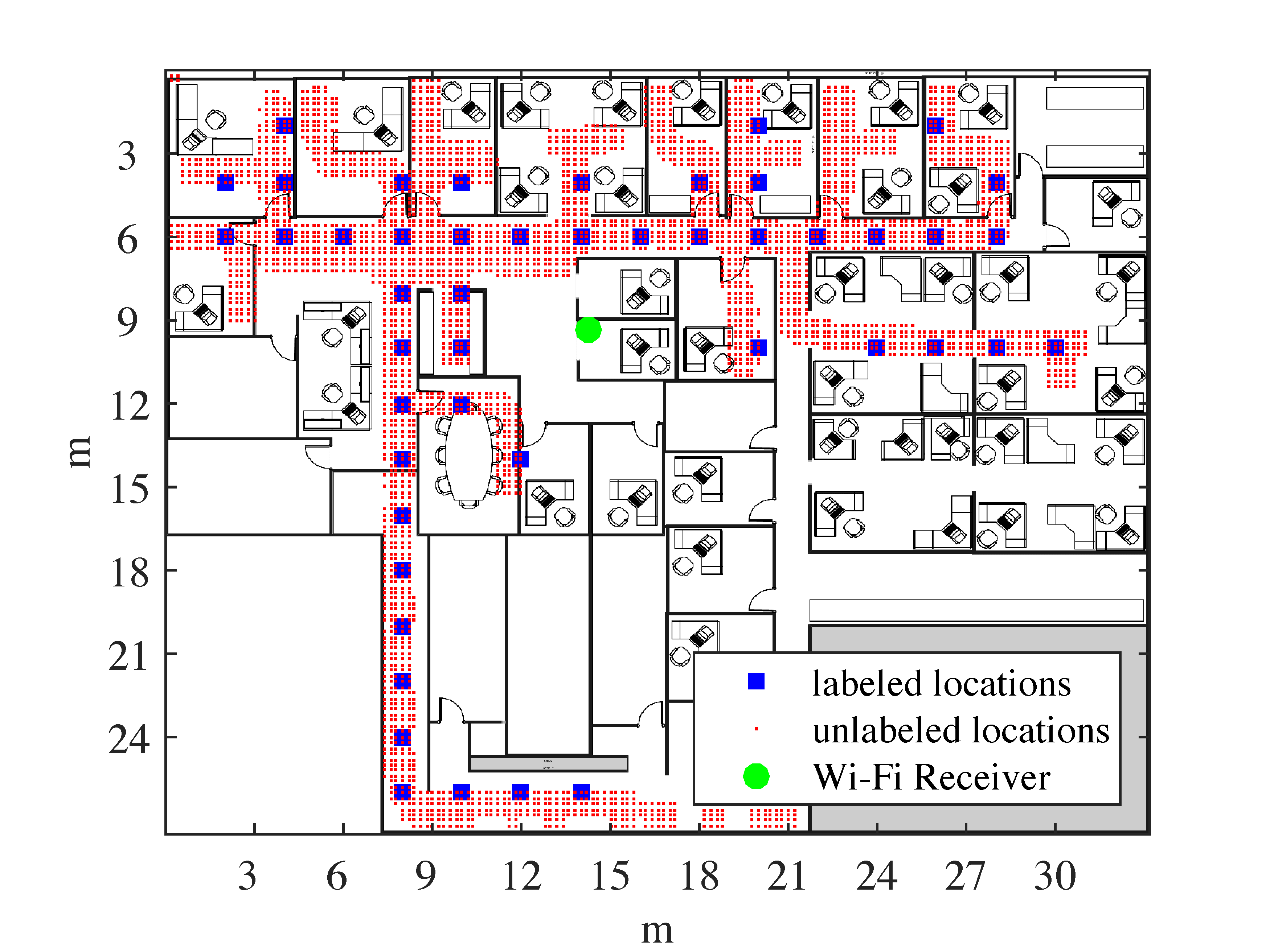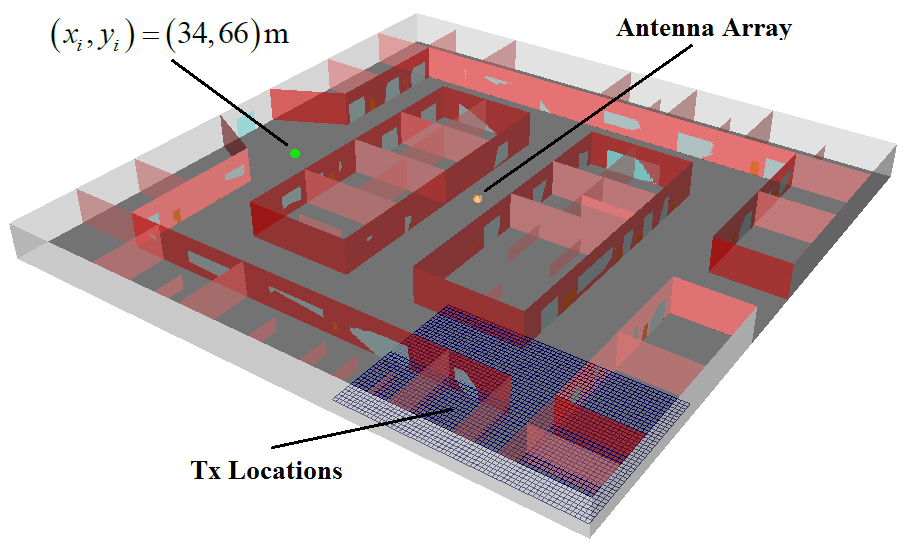 Code
Code for efficiently finding K-nearest-labeled vertices: Python